Here is a photo of a photo of my grandmother, Ethel Frances Gilchrest Grant, at age 18. It was taken at her granduation from "Normal School." As a homemaker, she would we ar a ho use dress during the day to do her cleaning, cooking, etc. Then right...
Picture with with a President - Found Among My Family Keepsakes   Like so many baby boomers, I have boxes of my own photos gathered, throughout the years, along with many photo albums that I inherited when my parents passed on. Among these are photos and memorabilia from one of my...
After Joyce and Ted became engaged and they had settled on a date, Joyce's mother took on organising the wedding with great enthusiasm.  With notebook in hand she organised everything also making the gowns for the bride and bridesmaids.  Joyce  goes on to describe the wedding and reception on 26th December...
Ruth and her husband often visited Mrs Barnes, widow of George Barnes of Port Broughton.  Mrs. Barnes' house was filled with wonderful furniture and brick-a-brack, which was much admired by Ruth's husband.  Ruth's amusing story leads us to the deceased estate auction after Mrs Barnes' death, where their expectations of acquiring...
I am an expert crocheter, thanks to my grandma's teaching, yet an equally-inept knitter and seamstress, despite my grandma's teaching.  From a very young age, my grandma was a gifted seamstress, knitter, and crocheter.  (Her dad had been a tailor.  She figured she must have "inherited" her talent from him.)  When...
On my 16th birthday my beloved grandmother gave me a ring.  It was a simple, and in todays standards, very inexpensive ring but to me it was worth EVERYTHING.  It was round with dainty scallops around the edges and my initials engraved in the center.  I slipped it on my finger...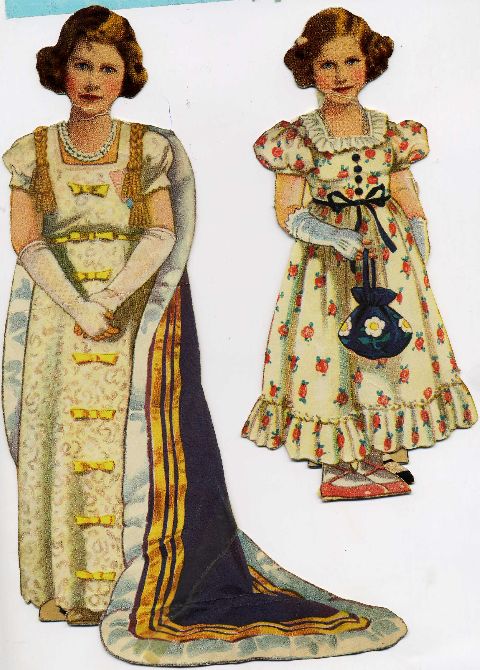 In the days before television (and when the radio was a luxury) children played games indoors and out. Margaret recalls the games she played at home in the evenings during the 1930s and 1940s in Linclon, UK. The picture shows Paper Dolls - of Princess Elizabeth (now Queen Elizabeth) and her...
On the road …again! Afghanistan to Zambia Chronicles of a Footloose Forester By Dick Pellek Obelisk in Shadow Some people look at a rock outcrop and just see rocks. Others look and don't see anything, and they say so. Yet others look and see the manifestations of natural history; they...
My son Ken celebrated his birthday on 24th July and, as well as the paella pan we gave him, I decided to put together a special heritage gift for him. Please take a look at my short video, as this is an idea you could try yourself.
Yesterday was my son Ken's 38th birthday (yes, I can't believe it either!) and as well as the Spanish paella pan John and I bought him and the Jewish Cheesecake I baked for him, I wanted to give him something of family significance. I have had, tucked away in my jewellery...
My mother, Lorna May WALLACE (nee SPELLS) was an only child and the apple of her father's eye. She had often accompanied her parents on overseas voyages, usually to Europe, as Grandpa worked for Philips, the Dutch electrical company. She didn't, however, travel with them in 1934 when they bought her...
Normal 0 false false false EN-AU X-NONE X-NONE MicrosoftInternetExplorer4 The once-smart red and white gingham oilskin cover is battered and shabby now, with splotches and mysterious old stains on many pages. Mum's treasured recipe book has a special spot in my early memories and has been a constant companion all of...
Although I have collected family stories all of my life, I have only been involved with writing stories since the mid 1980\'s, around the time I started making patchwork quilts. My 2 children watched in amazement as I cut up pieces of fabric into tiny shapes and carefully, lovingly stitched the...